The Friendliest Real Estate Agents

What does it mean to be regarded as trustworthy, friendly and reliable in the notoriously fickle Gold Coast Real Estate market?

What's more how would you be able to prove that, considering the typical real estate agent has a somewhat less than trustworthy image?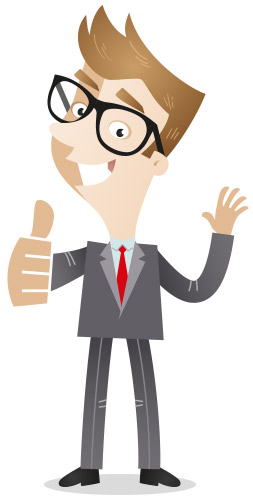 The recent end to the downturn in Gold Coast real estate market is heralded by unqualified enthusiasm from the local newspapers.

Does this translate into a rush of those young eager to sell chaps (like our image), and how can you tell who to rely on in this environment?

Personally I liked it when the agents were crying in their soup, their dour expressions reflecting their commissions for the month.

Recently I was in the front yard of a friend in Southport and along came a well dressed man (midday sun mind you).
Immediately I was expecting to be saved, but as it turned out it was a fellow from Fox's real estate agents - Ross.

Ross asked my friend if he was interested in selling his property and if so would he consider Fox's. My friend replied No and Yes.

"If I were to sell my property I would use Fox's real estate"

That was my cue because Fox's are my clients that I promote in search engines and social media.
I had met them via one of my Canadian IT students, and had been impressed with the managers at our meetings.
However to hear a worker give a glowing report of their managers is great, and confirms what I was thinking.

So the bottom line is, in a good or bad real estate market you are always going to need someone you can trust.
One test of a trustworthy agent is longevity in the industry and purchaser recommendations.
Video of the difference between how a man thinks about Real Estate compared to a woman


While we are at it I also promote a very good prepurchase building inspector, Lloyd is a builder of the old school - meaning he would know many techniques and issues that may occur with a building purchase.
Priding himself on not just a quick walk through, but a full inspection including the roof.

Another one of my clients is a Gold Coast Termite Inspection epert who has great treatments for termites.

I would have no problems recommending these guys to take the heat off purchasing a house.