Painting your home
Tradesmen or DIY Investment Property?
Air Conditioning
Renovating your Kitchen
Plumbing
Renovating your bathroom
Blinds Shutters Awnings
Roofing
Electrical Work
Security Systems
Television Reception
Tradesmen Availability
Building and Pest Inspections
Choosing a Builder
Pest Control
Timber Floors
Pool Care
Tennis Court Construction
Painting your home
One of the best value add renovation techniques is painting your home.
Colour Selection
A great colour scheme is more important than the quality of the tradesman when it comes to the end result. Ask your tradesmen whether they can use a colour consultant. A colour consultant will normally cost between $ 200 - $ 300.
You need to be able to visualise your room with furniture as part of the finished product. An experienced colour expert will be able to guide you in your choice of colours bearing in mind the furnished look of the room and not just its empty state.
Painter Gold Coast Blair Friend of CreationsInColour.com.au has the following tips when painting-:
Preparation
The preparation of the area to be painted is very important. Good tradesmen will use special lights that can spot problems like moisture or uneven surfaces.
Use Premium Paints
Not only use premium brands but use premium lines of those brands.
Rendering
If you are painting a recently rendered wall - ensure the rendering is done properly.
No matter how good the paintwork and the tradesman, if the rendering is going to flake, crack or fall off it will degrade the look substantially.
Tradesmen or DIY Investment Property?
It is often the DIY home renovator who is more profitable than the qualified tradesmen.
The reason for this is a DIY home renovator will often hunt around for the cheapest quote - thier aim is to get the job done quickly and cheaply. Tradesmen on the other hand are trained to measure things up properly and prepare properly and to use long lasting products.

If you are about to buy a property that is recently renovated you may want to find out whether the work was done by a qualified tradesperson or the DIY handyman. Use this information as a bargaining chip.
Air Conditioning
There is a large differentiation between air conditioning systems. Generally it is a choice between ducted and split systems with the premium brands like Fujitsu, Daikin, Mitubishi and Panasonic being the pick.
If using an air conditioning contractor or needing air conditioning installations Australia look for qualified tradesman. The qualifications vary from state to state. In some states certain electrical licences are required however you can always check the Australian Refrigeration Council to verify qualifications.
Plumbing
Plumbing should be given a very high priority when inspecting a house.
Check toilets for leaks or water running - flush every toilet
Smell all of the sinks for signs of trapped bacteria indicating slow or blocked drains
Check the flow of all taps and ensure the water is fresh and good pressure
Check under the sinks for any water damage or leaks
Check the water heater to ensure it has no leaks and is in good condition
Check that the water is coming out hot and strong
If in a unit check with the body corp to see what plumbing expences and issues they have
These tips are supplied by Sean licensed Plumber Gold Coast
Clearing a Blocked Drain
Drains are never blocked unless a pipe and/or fitting is obstructing the flow of the bilge water. Sometimes tree roots or other foreign objects are blocking the sewer drain. An option is to get a plumber to conduct a CCTV inspection of your sewer or storm water drain.
Using CCTV equipment helps to locate and diagnose broken, cracked or squashed drainage pipes at a faster pace and if you are paying by the hour that is a great option.
Some of the causes for blocked drains include tree roots, fat, grease, sanitary products, paper, toys, broken pipes or fittings or blockage in the council's main sewer.

More plumbing information at DIY Plumbing Advice
Renovating your bathroom
Bathrooms have now over taken kitchens as being the most renovated room in the house.

You need to be sure the money you spend on doing up your bathroom equates to a better return on your investment.

Some Bathroom renovation tips
1. Ensure all cupboards are made of moisture resistent materials. This will avoid particle board swelling over time.
2. Have your bathroom flood proof - burst pipes, kids who leave the bath on are all disasters waiting to happen.
3. Using full width mirrors will make a small bathroom feel larger.
4. When installing a bath/shower use hand held showerhead as this gives you greater flexibility.
5. Allow for air flow so the exhaust fan can work effectively.
6. Use Skylights to brighten the room and reduce energy costs.
7. Ask an expert about simple techniques of applying silicon before you practise. Some trademen suggest applying a light spray of detergent on silicon to allow easy clean up.
8. Consider the comfort of the users - one option to improve the feel in winter is Heated Towel Rails
Renovating your Kitchen
The kitchen is one of if not the most important room in a house. Getting the right tradesman is very important.




As an example from Kitchens Gold Coast -:
"In addition to removal, supply and installation we can also arrange appliances, splasbacks, benchtops and other trades (tiling, structural, plumbing and electrical) where required."

The kitchen needs to be functional and again given females traditionally spend large amounts of time in the kitchen - a quality functional kitchen can make an avaerage property far more appealing.
Choosing a Builder
When employing a builder for your home or renovation you need to look for one with a reliable and productive team of draftsmen, sub-contractors and suppliers. If you check that the appropriate licences are current and ask for a list of recent work.
Armed with a list of recent clients - ask them how the job went in terms of quality and meeting deadlines.
Blinds Shutters Awnings
If a female is likely to be influencing a decision to purchase they could well be swayed by the finer touches of the design or furnishings.
Blinds Shutters and Awnings can go a long way to making a house look sensational and help to keep it cool and comfortable. A good agent will always pick the ideal time of the day for inspections to show the house at its finest. In a dark unit this may be the time where the most sunlight is available.
Electrical Work
With the increase in electrical appliances used in the home the demand placed on older electical switchboards and wiring is an issue.
Many older switchboards were not designed to have so much power being used at once by equipment like -:
large flat screen TVs
microwaves
heaters
computers
air conditioners
If you're experiencing unreliable power with intermittent breaks in the power supply have your switchboard and wiring checked. It is important power is supplied safely to reduce any risk of overloading and associated potential fire risks.
Gold Coast Electrician
Jeff Thatcher
Electrical and Air Conditioning Inspection
One area to consider is the having the wiring and air conditioning inspected by a licensed electrician. Ducted air conditioning can be expensive to replace with some areas exposed to salt air having parts of the system at risk whilst other areas not so.
Security Systems
Everyone is a bit aprehensive when making a house purchase. What about including a security system - these do not have to be expensive - with the advent of broadband IP Cameras are available for only a few hundred dollars.
With a security camera setup you can view your home whilst at work - this can be reassuring and definitely an added incentive for a prospective buyer.
Television Reception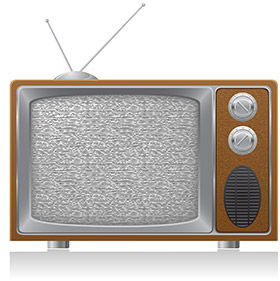 You may wonder, why is television reception an important factor when making such a big decision like purchasing a new home?
Granted, your tv reception may seem like a minor element when you consider the big picture (no pun intended), though it is all these little things in themselves that may add up to, either a positive or negative experience.
And let's face it, the buying of a new home is a major acquisition.

Did you know?
On average Australians watch over 3 hours of tv every day. Whilst you yourself may not watch so much tv, you most likely would agree, it is an enjoyable pastime.
So before you decide to buy that house you may want to make sure that tv reception is in fact available and reliable.
I get calls weekly, from people that have just finished unpacking their furniture and all they want to do is watch tv but it does not work.

Here are a few things you may want to consider so that you are not one of those persons calling me after a stressful day of moving house. When you view the property, check the televisions channel's are working, or does the owner have a dvd playing? Is there a working television antenna or are they viewing pay television? (this can be costly and contractual)
Since the arrival of digital television signals many homes may need their antenna upgrading, has the antenna been upgraded to a digital ready type?
If there are numerous antenna points around the home, are they all active ?
If there is an amplifier (booster) powering the system, will it be left at the property when the previous owner vacates?

I hope that this article has been of some benefit to you and that when you do move into that new home, you experience many years of happy tv viewing.

Darren Ruck,
owner operator D.Ruck TV Antennas Labrador Q 4215
Tel : 0414 321177
Australian Government Endorsed Antenna Installer
ACRS licence no: A015302
A.B.N. 8445883425
www.drucktvantennas.com.au
Tradesmen Availability
Check with your tradesmen as to when they will do the job. Consider adding a discount if they do not reach reasonable timeframes.
Recently a painter friend of mine Blair mentioned a tactic some tradesmen employ.
Essentially they quote low get the job - do a couple of days work so that a replacement painter cannot be brought in and then do a disappearing act - usually to go to another client who has seen the deadlines come and go.

Does this sound familiar? One way to protect against this is to include an agreement that once the job is started a discount applies should the job not be completed in a reasonable time frame.
Building and Pest Inspections
It is important to use someone qualified for this - if your building inspector is a current builder this goes a long way in being able to pick potential renovation issues. Lloyd Woods Building and Pest Inspections Gold Coast is a builder with over 30 years experience. Often Lloyd will advise renovators on an issue they may not be aware of when planning a renovation.
Being expopsed to asbestos is one of many issues that could make any saving on a DIY renovation not worth the risk.
Pest Control
"If you've got pests... we've got solutions" says Gold Coast Pest Control expert Tony Casey.
Timber Floors
Timber Floors Gold Coast expert Bill Borthwick specialises in hardwood timber floors.
Pool Care
A swimming pool needs maintenance to keep the water quality safe to swim and prevent your pool equipment from breaking down.
Tennis Court Construction
With the senior management team having over 70+ Years combined experience within the industry Tennis Court Construction is their specialty.